WELCOME!
We are a Marine IT and Communications provider, offering bespoke systems & services to the superyacht industry.
We have SeaTel, Sailor & KVH trained engineers to ensure that the install is completed correctly & to the highest standard.
We can supply up to 2TB of roaming data per month & also offer full support, administration & monitoring services.
We can offer your yachts guests all the comfort of their own living room with Sky content chosen to suit their needs.
We are committed to providing specialist IT support to ensure the efficient day-to-day operations of your IT infrastructure.
We work with the client to develop a bespoke system thatfulfils their needs & provides a reliable and effective service.
Fast, stable & reliable internet aboard is no longer seen as a luxury but an essential prerequisite.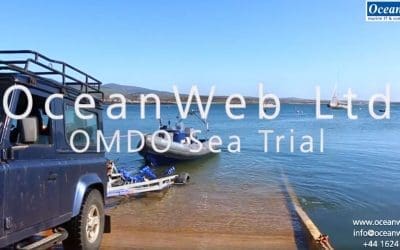 Contact us today to see how you can benefit from an OMDO onboard your Superyacht....
Have you taken the time to consider the security of personal data in use on the electronic devices on board your vessel? Take a look at this infographic to see how OceanWeb can help you.
Learn about the support process that our Engineers follow to assist you with your queries.